Enjoy a few pictures from the T & M Photo Album. Here is a brief selection of
photos to illustrate some of T & M's projects.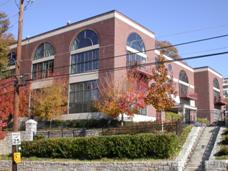 City View Lofts, an exclusive "Loft" Apartment complex in downtown Atlanta.
With a footprint of only 80' x 115' and panels 42'-6" high, the project presented
considerable constructability issues. The site was so tight,
T&M negotiated with a nearby grocery store for room to put the crane together.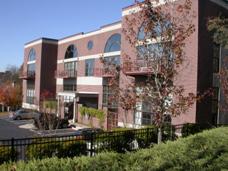 Note the use of brick in-lay in conjunction with arched
and round window openings in addition to cantilevered balcony porches. This is a project
many would not want to attempt, but the tilt-up experience at
T & M Tilt-Up, Inc. allows us to excel in challenging situations such as this.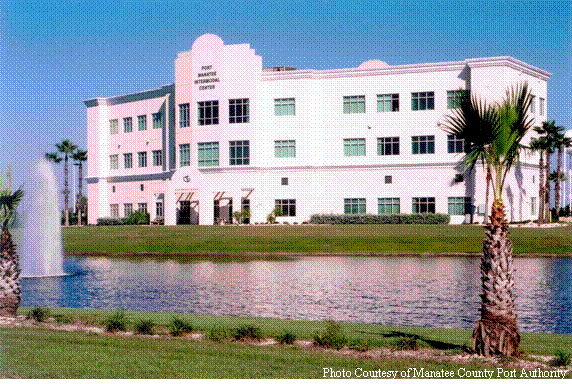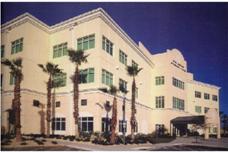 Port Manatee is located in Port
Manatee Florida.
This building features
interesting radius
panels, some up to 58 feet tall, and interesting architectural
detailing between floors and the shape of the top.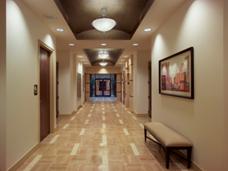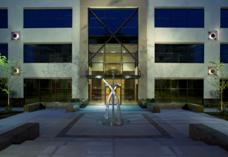 Hamburg Center
in Lexington, KY
is a multi-phase
business office
park.
The use of reveal and architectural details in these tilt-up panels
adds appeal to this office building.
The designer uses original sculpture and special lighting in the courtyard
between the Phases of buildings for a dramatic effect. The interiors are also
elegant, utilizing marble flooring, mahogany doors and signed prints.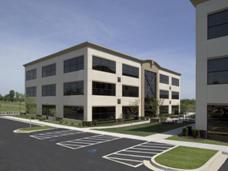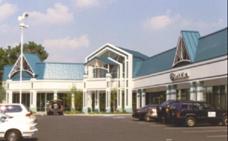 Turner Center # 3 in Lexington, Kentucky
Although the tall peaked panel in the center of the photograph had large openings,
it also had legs that were 2'-6" wide and 2'-0" thick. The panel was more than 30' tall, over 20' wide
weighing approximately 110,000 pounds. Another note worthy aspect, this project was
constructed in the middle of winter, on time and in budget.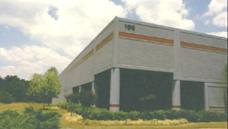 Gwinnett Forest is located off Boggs Road and I-85. This building illustrates
one of the most extensive uses of form liner and different reveal sizes in the Southeast.
This help demonstrate some of the wide variety of details that can be designed into panels.
The red band is an in-lay of ceramic tile done after the panels were erected.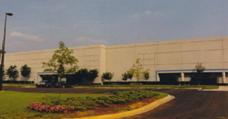 Spec Building off I-20 and Thornton Road. Atlanta, Georgia. This building is approximately
150,000 sq. ft. and shows what can be achieved with 1-1/2" deep reveal.
Beveled edge 2 x 8 spruce was used to make the reveal pattern.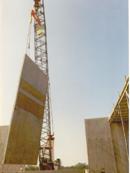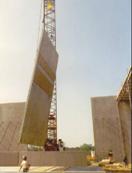 Publix Distribution
is part of
Gwinnett Progress Center in Lawrenceville, Georgia.
Approximately 1,200,000
sq. ft. of floor space and
548,000 sq. ft. of walls.
All panels were cast on
casting beds in multiple
layers. In the Dry Grocery
building, the panels
averaged approximately 125,000 pounds each. The tallest panels on site were in excess of 60'-0"
The heaviest lift was a single panel measuring approximately 35'-0" x 45'-0" x 10" thick and weighing
approximately 192,000 pounds. Exposed Aggregate Bands were used for architectural effect.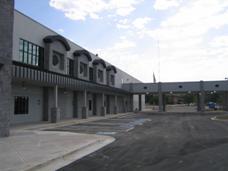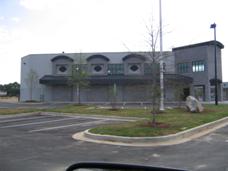 Harley Davidson of Conyers.
A fancy shop and show room for your
dream motorcycle.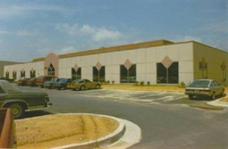 Located on Fulton Industrial, in Atlanta, Georgia, this 450,000 sq. ft. building
is an excellent example of the design flexibility of tilt-up. A considerable amount of detail
was given to the office by the use of only a latex-based coating on the main warehouse.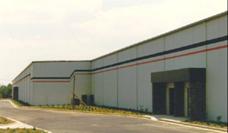 Spec Building off Buford Highway, in Georgia. This 300,000 sq. ft. facility was one of
the first projects erected by T & M Tilt-Up, Inc. in 1985. The stripes were painted on.
No reveals were used on this facility.


Schumacher Distribution in Chester, South Carolina, is a 650,000 sq. ft. facility.
Lightweight concrete was used to enhance insulating values and permit larger panels.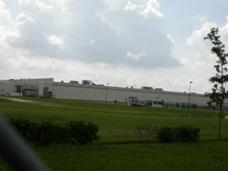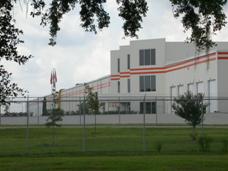 Minute Maid Processing Plant
A manufacturing plant near Lakeland, FL,
which was "fast tracked" from ground breaking
to completion in less than 12 months.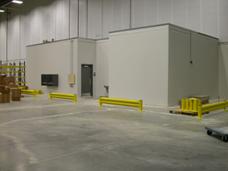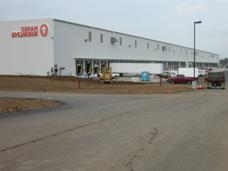 Osram Sylvania Warehouse
A warehouse and shipping center in Versailles, KY. Includes
product storage, driver lounge and shipping center.
Interior walls for mechanicals, offices, drivers lounge,
bath rooms and secure areas were made using Fast Form panels.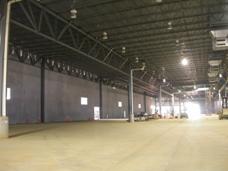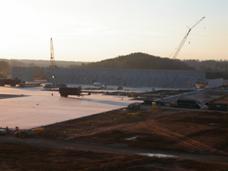 Toyo Tire USA
A manufacturing plant and warehouse in White, GA
which was divided into three cavernous sections.
This project included about 110,000 square feet of
regular tilt-up panels and about 100,000 square feet of
Fast Form interior panels. To the left there are 88 panels
in the center section ready for a concrete pour at 3:30 am the next morning.